Concrete sealants face endurance test: Osmo is the clear winner
Osmo Beton-Öl is the winner across the board in influencer Frank Turmann's video test
Concrete is a trendy material in interior design. On his YouTube channel Grey Element, the influencer Frank Turmann talks about the multi-faceted skills of working with concrete and the many exciting DIY projects such as lanterns, chairs, lamps and tables made of the grey material. To preserve and protect concrete surfaces reliably in indoor areas, they should be sealed with an appropriate sealant. Frying grease and oil on the kitchen worktop, spilled wine on the coffee table or a leaky flower pot on the windowsill are all part of everyday life and can quickly make attractive surfaces unsightly. So, what would be more useful than an endurance test to determine the best products for an effective concrete protection?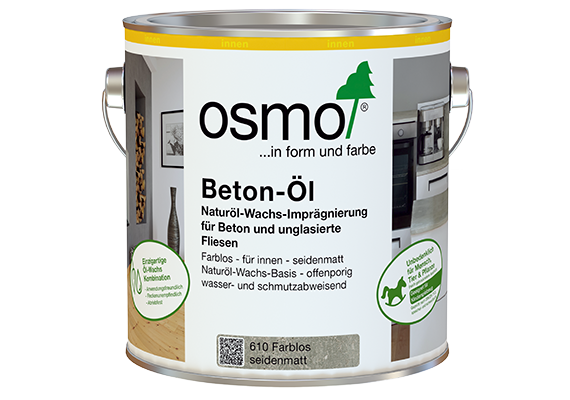 Sealants in the endurance test
In his new Youtube Video, Frank Turmann tested various products of different sealant types, including oils, hydrophobicity/impregnation and coating/silicification. Among the contenders was also the new Beton-Öl from Osmo. After the products were applied properly onto different concrete slabs with separate rollers and after an initial assessment of the dry surfaces was made in terms of look and feel, the actual test could then commence. In the various "product fields", two drops of water, oil and red wine were placed onto the pre-treated surface in order to simulate everyday use. The liquids were left on the concrete slabs for a fixed time interval - 5 minutes for a short-term exposure, 3 hours for the long-term exposure. After wiping away the liquids, it was quite easy to pick a winner in both tests: Beton-Öl from Osmo delivered the best results!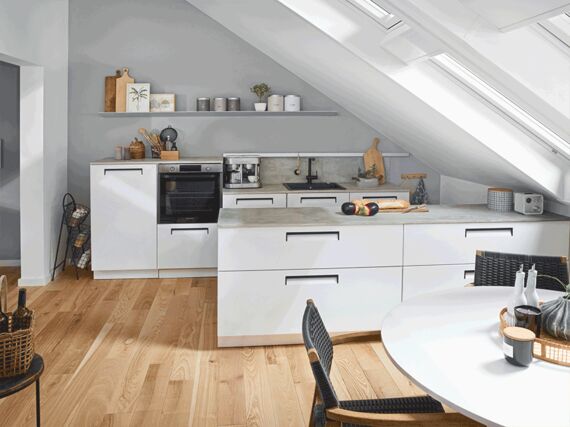 Armed against all odds: Osmo Beton-Öl
Beton-Öl protects the open surface, which gives the material its unique look and feel, reliably against everyday use. By combining all the advantages of natural waxes and oils, the clear semi-gloss impregnation oil penetrates deep into the material and creates a water repellent, dirt and stain-resistant surface. Ready-to-use Beton-Öl can be applied very thinly with a Flat Brush, Microfibre Roller or Flooring Brush from the Osmo range of accessories and then spread out well. Excess oil can be easily removed with a lint-free cloth. After a drying time of approx. 8-10 hours, the second and final coat can be carried out in the same way. By the way: in terms of healthy living, Beton-Öl also makes a hit. When dry, the product is tested safe for humans, animals and plants as well as resistant to saliva and perspiration as per DIN EN 71.3.