De-grey timber decking
In spring, the garden season is finally beginning. Already looking forward to it? Then it is best to start preparing your garden deck now. Just because the decking is a little older, it does not mean it has to be ripped out and replaced. Cleaning and oiling will make look like new again, are gentle on the environment and save resources. We will show you how you can do this easily by yourself.
HERE'S HOW: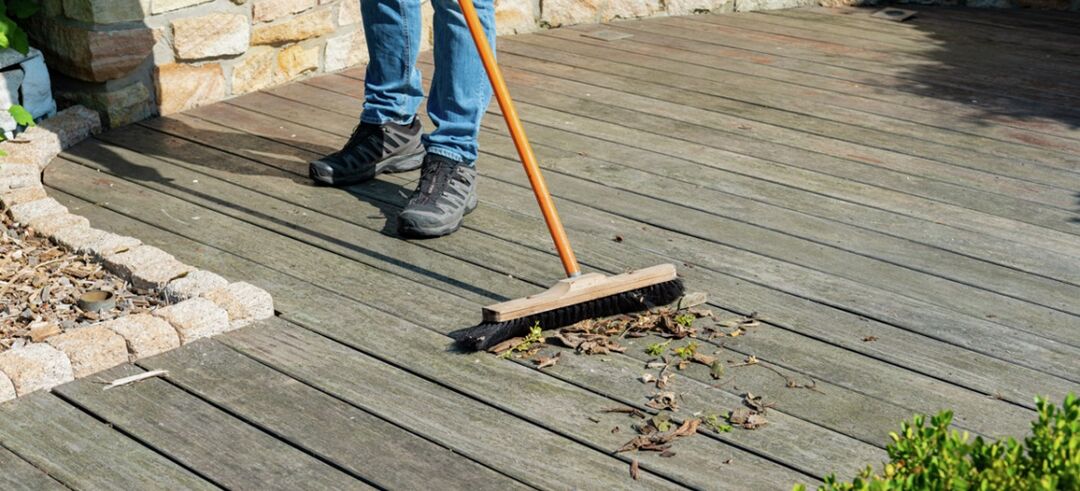 Remove any sand, dust, leaves and debris by sweeping the garden deck thoroughly.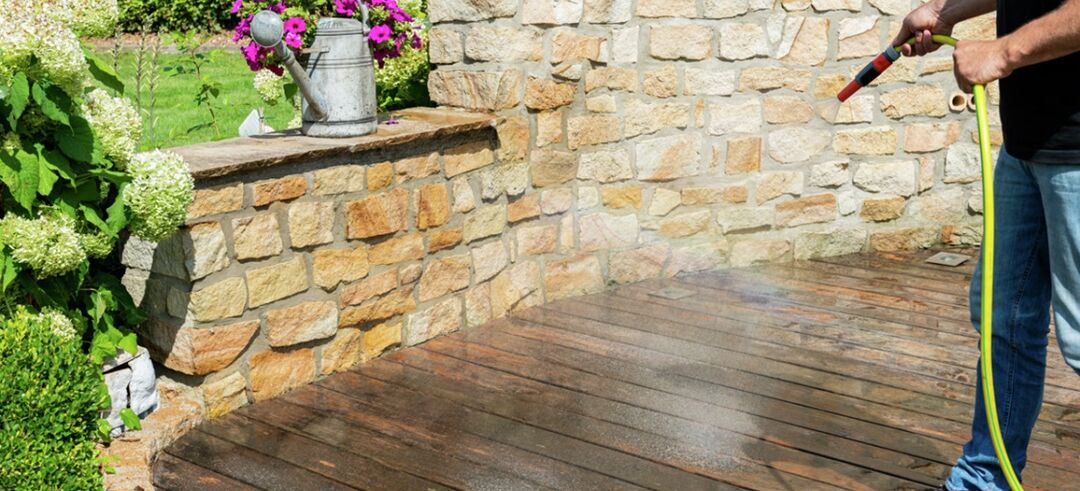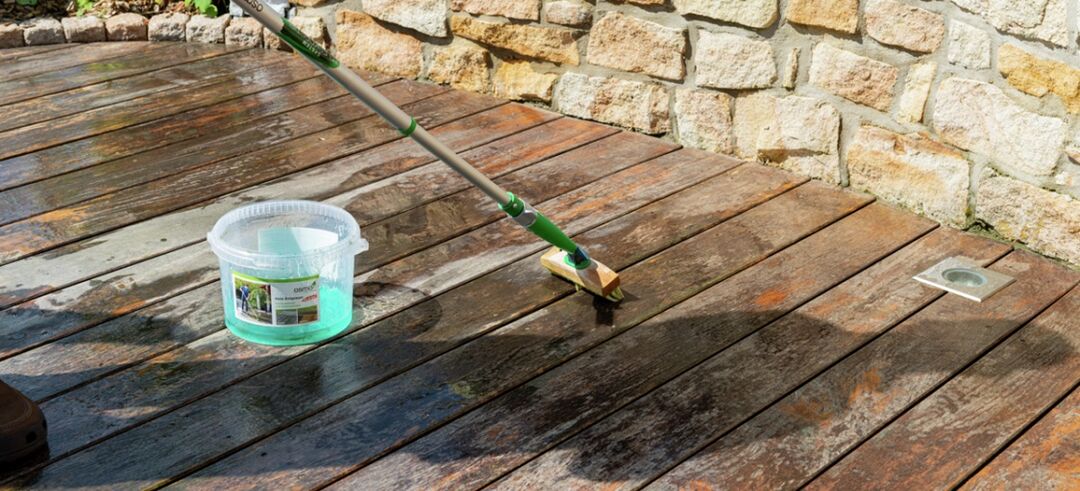 …then apply Holz-Entgrauer Kraft-Gel evenly with the grain and wait 20 minutes for it to react.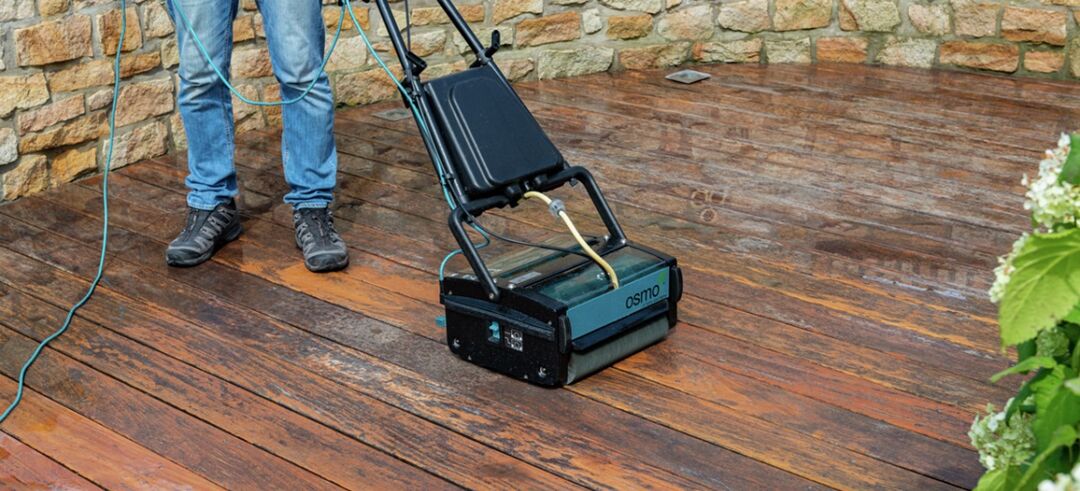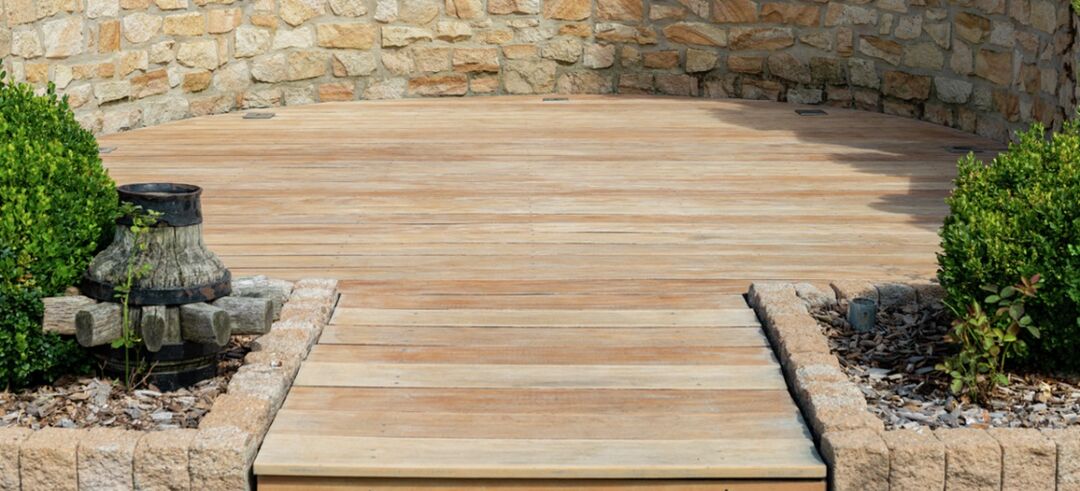 Leave the surface to dry for at least 48 hours. Afterwards the surface is ready for a new coat with Osmo Terrassen-Öl.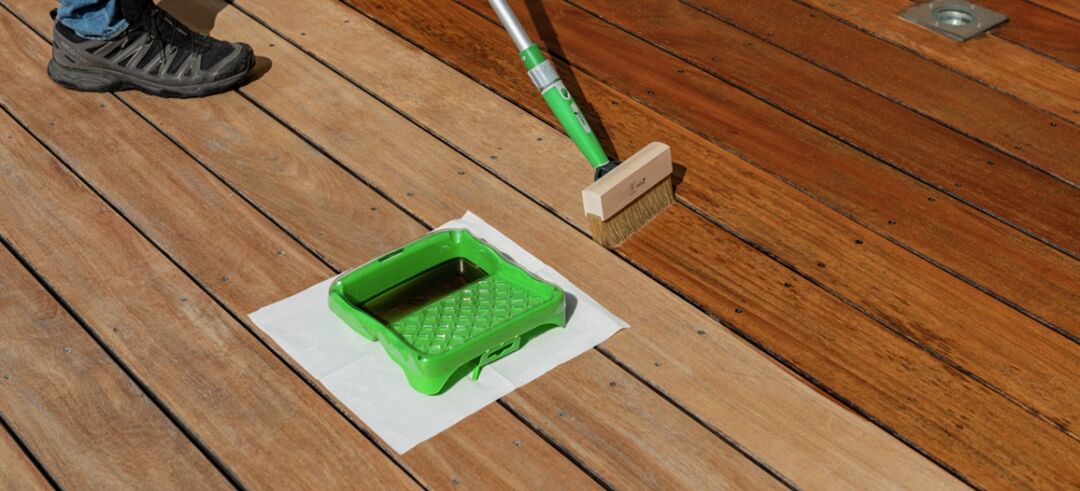 Osmo Terrassen-Öl smoothens the wood surface and makes it water and dirt repellent. First stir Decking-Oil well with an Osmo Stirring Stick. Pour some of the thoroughly stirred oil into the roller tray.
Apply the oil evenly with the wood grain. After approx. 12 drying, the second coat can be carried out.
Show love for your garden!
What garden projects have you carried out with Osmo products? Finished the garden shed in a new colour? Set up a bee-friendly privacy fence with Osmo Green-Fence? Created a vintage look on the old garden bench? Or put together a bar counter with Osmo Furniture Pallets? Share your projects with us! Take some pictures and post them on our Facebook page or on Instagram with the hashtag #osmogartenliebe. We're looking forward to seeing your ideas. Happy Posting!
#osmogartenliebe