Preserve wood and add colour
Do you have a solid wood floor that could do with a fresher look? Here we will show you how to give your wooden flooring a fresh colour coat with little effor thanks to Osmo Öl-Beize - everything you need you can get from Osmo. Let's get to it!
Materials and tools
OSMO ÖL-BEIZE
To bring out your individual style and taste professionally, wooden floor can be colour-coated with Öl-Beize. This coating comes in a wide colour spectrum - from classic brown colours to trendy greys.
Thanks to its plant-based ingredients, Öl-Beize produces a harmonious and seamless colour without visible transitions. The oil penetrates especially deeply into the wood, thus enabling an optimal staining.
Öl-Beize is easy to apply and economical: 1 litre covers up to 48 m².
OSMO HARTWACHS-ÖL ORIGINAL
The classic among Osmo coating systems, Hartwachs-Öl Original, protects the colour pigments in the staining against abrasion so that the flooring stays in perfect shape.
This wood coating is based on natural oils and waxes and provides a low-maintenance surface that supports a healthy home. The oil penetrates the wood protecting it from the inside, while the wax forms a durable, elastic and abrasion-resistant protection on the wood surface. With this treatment, wood can absorb and release moisture, and the coating will not crack, flake or peel.
After the final treatment with Hartwachs-Öl Original, the wooden floor is hard-wearing, water and dirt repellent and extremely durable.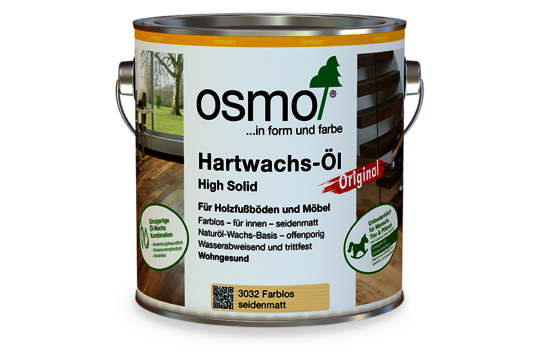 OSMO TOOLS AND ACCESSORIES
Osmo tools are optimally suited to oil and wax-based coating systems and facilitate renovation projects greatly. Larger machines like Osmo FloorXcenter can be hired at a specialist merchant.
In our step-by-step instruction, the following tools are used:
> Rührholz
> Fußboden-Rollset
> Hand Padhalter
> Flächenstreicher
> FloorXcenter.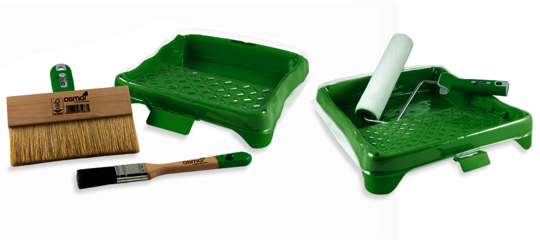 HERE'S HOW!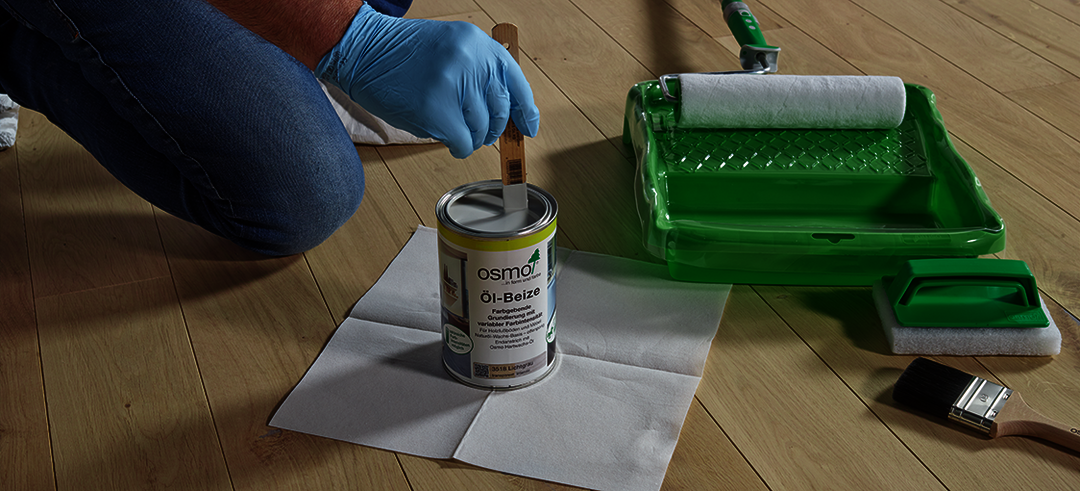 Prior the application, thoroughly sand off the existing coating and clear the floor of sanding dust. Before applying Öl-Beize, stir the coating well and it is ready to use. Fill the tray with a small amount of oil.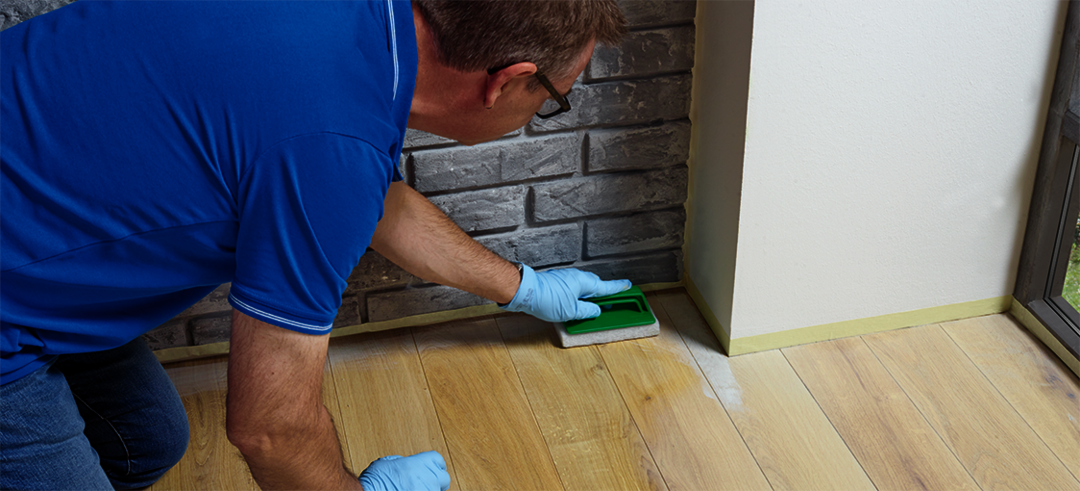 It is best to start with the edges and corners. Always apply the coating with the wood grain. With the practical Osmo Hand Padhalter, you can reach every corner with ease.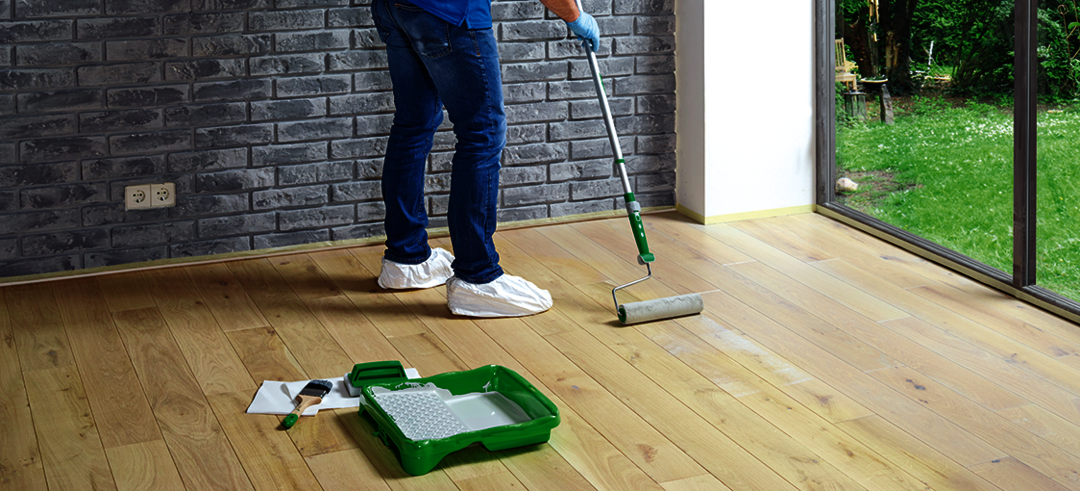 After that, apply the oil with a roller, always working with the wood grain. Osmo Teleskopstiel and Osmo Mikrofaserrolle are recommended for this step. The colour intensity varies depending on the tool used, whether floor brush, roller or trowel.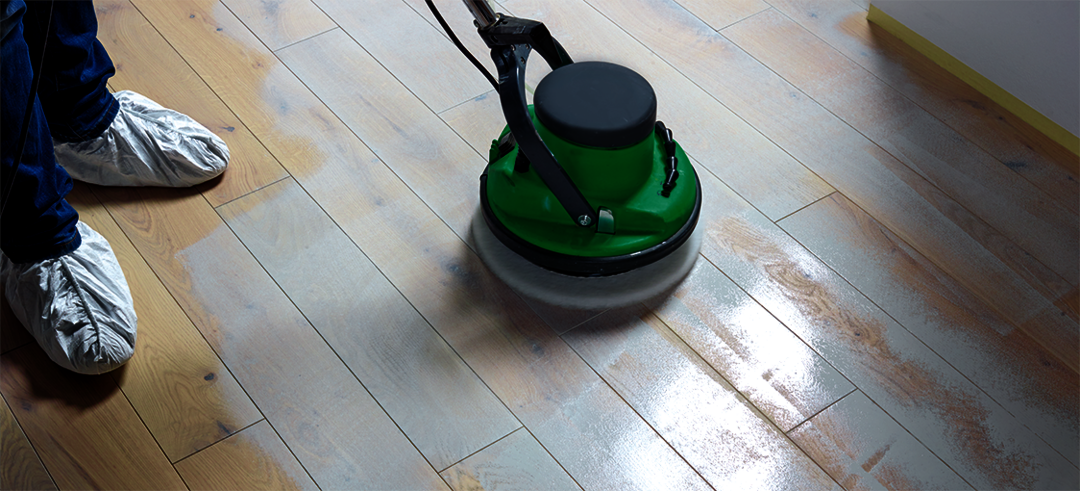 Buff the freshly applied Öl-Beize into the wood with a white pad. For larger areas, it is best to use a single disc buffing machine. After approximately 12 hours, Öl-Beize is thoroughly dry. Now the final coat with Osmo Hartwachs-Öl can be carried out.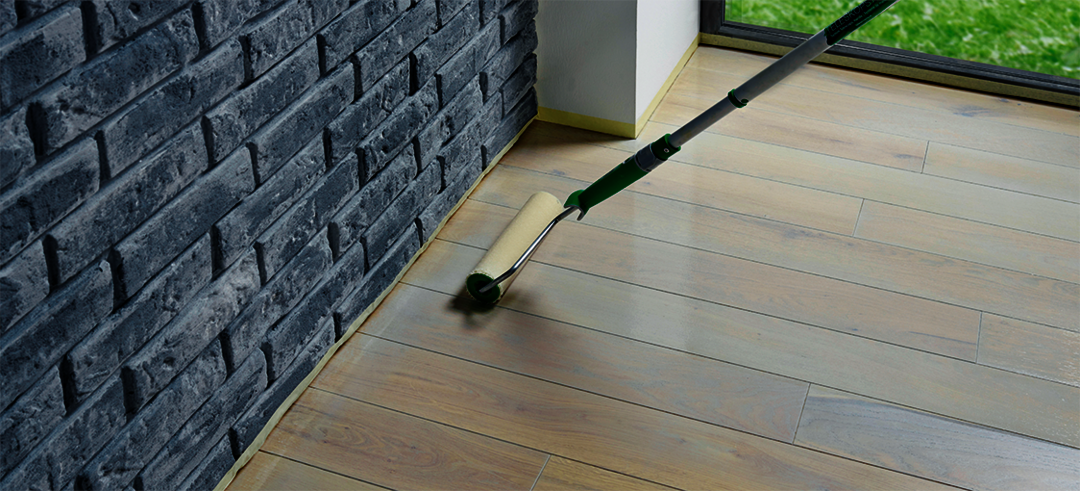 Stir Hartwachs-Öl well and pour into a tray. Apply Osmo Hartwachs-Öl thin and spread out well. Osmo Mikrofaserrolle or Osmo Fußboden-Streichbürste are well suited for this.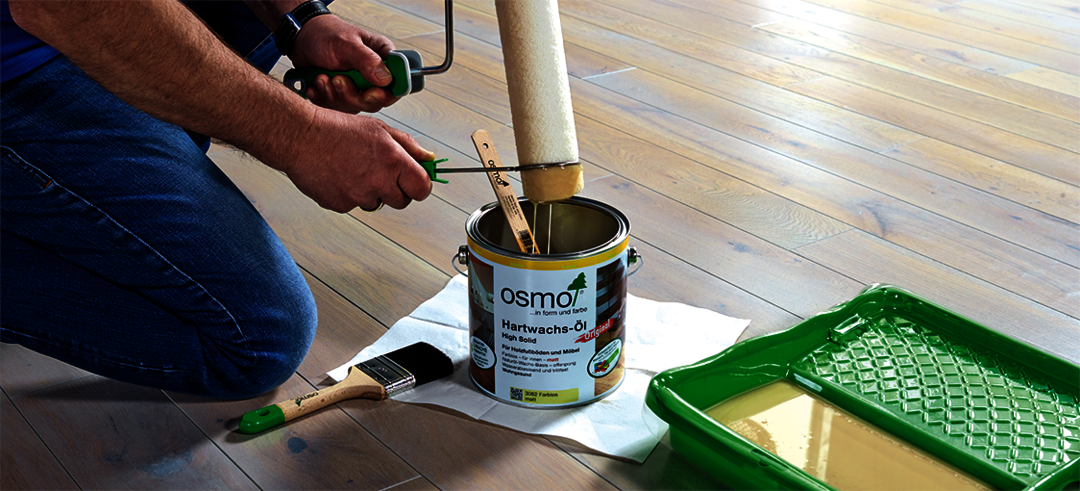 Practical: Osmo Rollen-Abstreifer scrapes excess coating from the roller and it lands back into the can. This is a good way to save money and resources.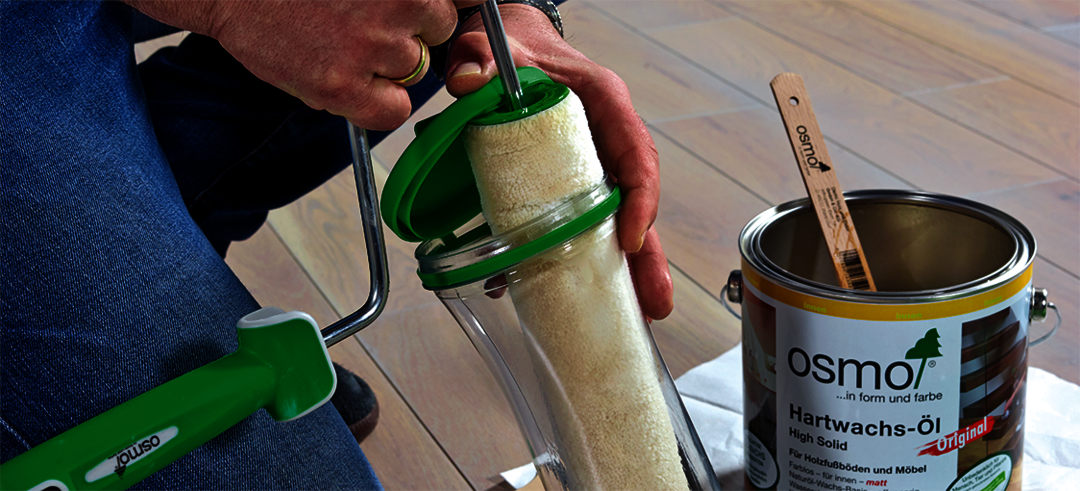 Helpful: If you would like to continue coating the next day, you can store the used roller in the Fresh-Box – without needing to clean it. That way on the next day, you can get started right away.
This could interest you too