OUR TIPS FOR YOUR HEALTHY SLEEP
HEALTHY LIVING IS IN THE DETAILS: DISCOVER THE MANY WAYS TO CREATE A HEALTHY, NATURAL AND HARMONIOUS SLEEPING ENVIRONMENT.
PLANTS
Plants bring live nature into your living space and promote a healthy indoor climate because they filter pollutants from the air and regulate humidity.
---
LIGHT
Indirect light is more pleasant for the eyes and creates a relaxed atmosphere.
---
WOOD PANELS
A wall clad with wooden panels brings soothing warmth visually into a room.
---
ACCESSORIES
Accessories made of natural materials, such as woollen blankets, create a cosy atmosphere.
---
SOLID WOOD FLOORING
Solid wood floors regulate the humidity in the room and ensure a healthy indoor climate. Osmo Hartwachs-Öl protects the floor against dirt and wear, and allows the wood to "breathe".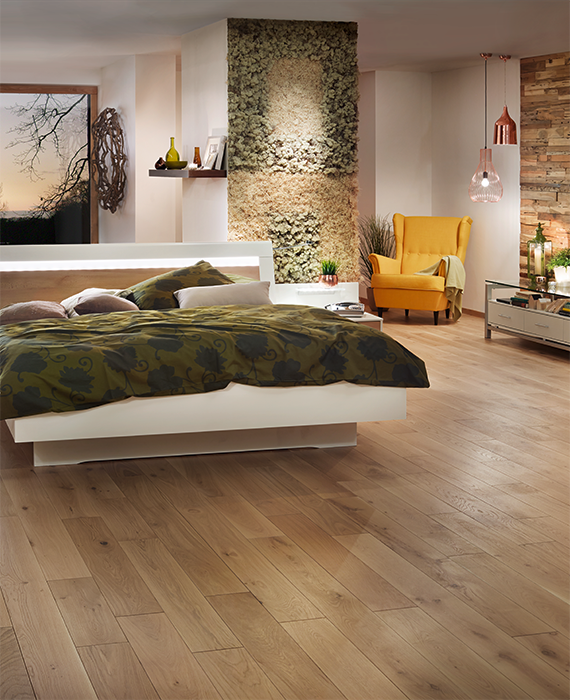 This could also interest you