Homemade outdoor fun
In spring, everyone is looking forward to having some fun in the sun. With a Kubb or Viking Chess set, the fun starts already with making the game pieces.
Game board in the green lawn
Children can hardly be stopped when they can play outside and finally let off some steam. Our tip: why not made your own lawn game together? For example, a Kubb or Viking Chess set with easy-to-make wooden game figures. You can find colourful and safe finishes for the game pieces in the Osmo coating range. Have fun crafting and playing!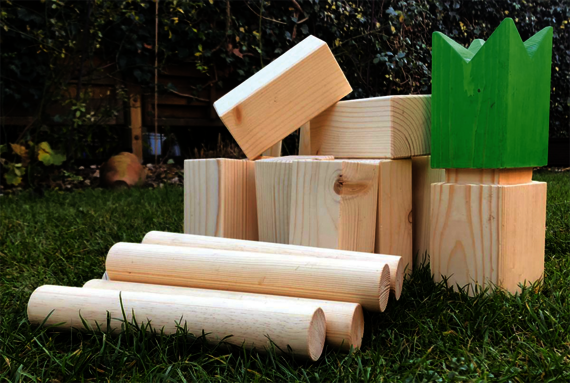 Homemade Kubb Set: here's how!

Materials
For your homemade Kubb set made of Osmo framing wood & round rods, you need a total of 21 pieces with the following dimensions:
1 King (9 × 9 x 30 cm)
10 Kubbs (6.8 × 6.8 × 30 cm)
4 boundary pegs (Ø 2.2 × 30 cm)
6 throwing batons (Ø 4 cm × 30 cm)

Tools
Saw
Sandpaper
Utility knife
Measuring tape
Osmo Flächenstreicher
Osmo Einmal-Lasur / Landhausfarbe / Garten- & Fassadenfarbe or similar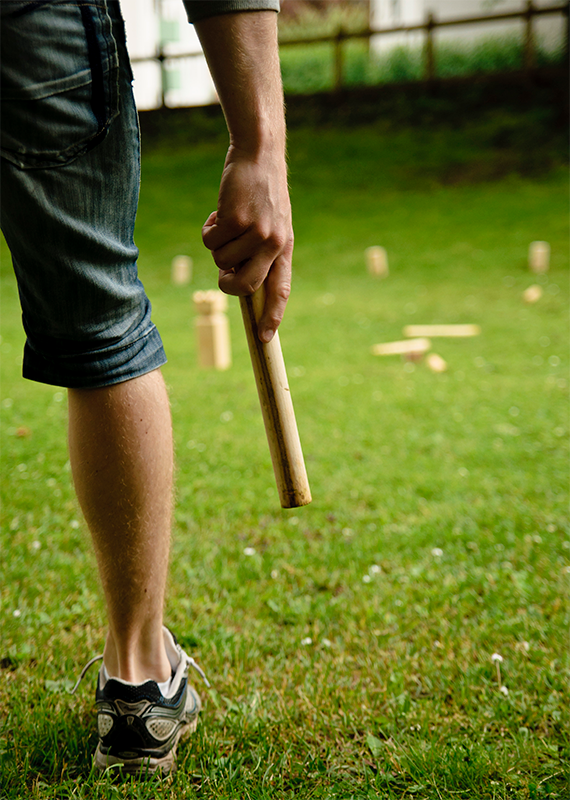 INSTRUCTIONS
Saw all the wood pieces to the appropriate length.
Then saw out the king's crown.
Sand down all edges with sandpaper.
With a utility knife, cut the ends of the boundary pegs to a point so that they can be easily inserted into the lawn.
Use suitable Osmo products to add colour to the game pieces. Then they will not only look beautiful, but will also be well protected for a long time.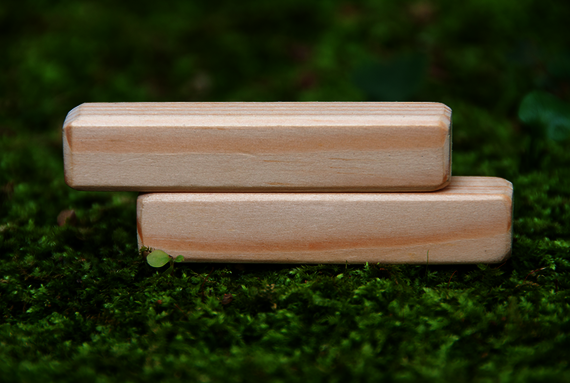 This could also interest you