Multi-functional games table
A games table is the centrepiece of every playroom. The more flexibly it can be used, the more popular it is for the wee ones. If you have school-age children, a multi-functional games table can be perfect DIY project to keep the kids busy on a grey winter's day. Parents or grandparents do the sawing and drilling; the children paint and glue.
With edge-glued panels and finishes from Osmo, wonderful children's furniture can be created. First, you need a Profi Edge-Glued Panel from Osmo, for example made of Spruce. High quality laminated wood is well suited to use in children's bedrooms. This softwood comes from sustainably managed forests in Scandinavia. After cutting the necessary parts to size, coat the pieces with Osmo Dekorwachs. It is easy to apply, wear and stain-resistant as well as fast to saliva and perspiration and allows the wood to breathe. The bold primary colours 3104 Red, 3105 Yellow, 3125 Blue and 3131 Green are an excellent choice for children's bedrooms.
Convenient tools and accessories for coating wood
For finishing wood, it is best to use the top quality tools from Osmo designed specifically for use with Osmo coating systems. To clean children's hands coated in blue and green, grab Osmo Easy Clean cloths. The games table can be designed as your children please.
Have fun!
Tools:

Drilling machine with wood drill bits
Jigsaw, possibly a vice
Long metal ruler
Sandpaper (120 and 240 grit)
Brushes
Carpet knife

Materials:

2 edge-glued panels, 18 mm thick
8 dowels, stops for tabletops (tip: broomstick), 70 x Ø 25 mm
4 binding rings, nickel-plated, Ø 65 mm
6 foam boards (flip-down tabletops), 500 x 1000 mm

With the materials, make the following:

1 tabletop base, 800 x 800 mm
2 table legs, 800 x 500 mm
1 tray, 600 x 650 mm
1 crossbar, approx. 100 x 650 mm

Games table surfaces:

Lego baseplates
Blackboard paint
Mirror foil
Furniture stickers as game boards or table landscapes
Cut-outs for bowls of various sizes
THE MOST IMPORTANT STEPS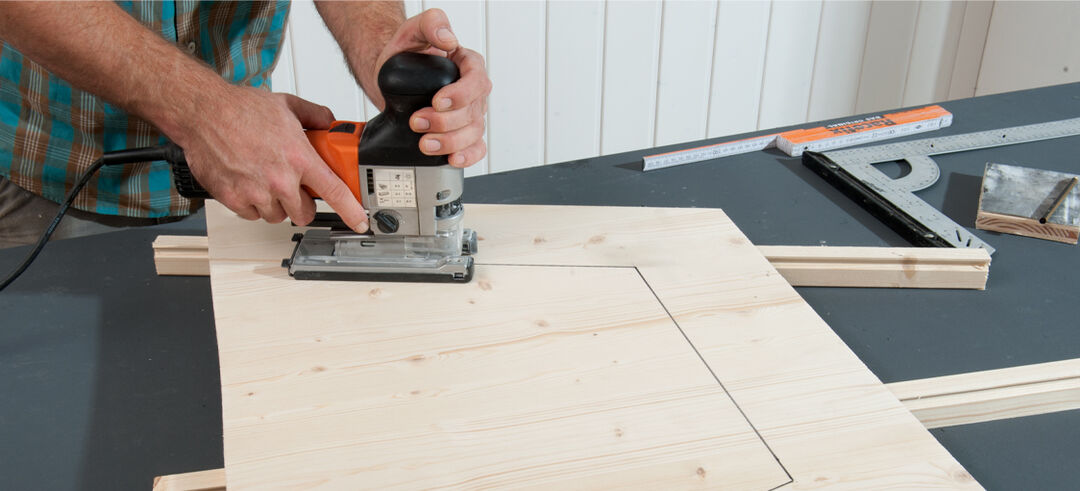 For the two table legs each 800 x 500 mm in size, a large panel is needed. Copy the contour in drawing onto the panel and cut out the legs with a jigsaw.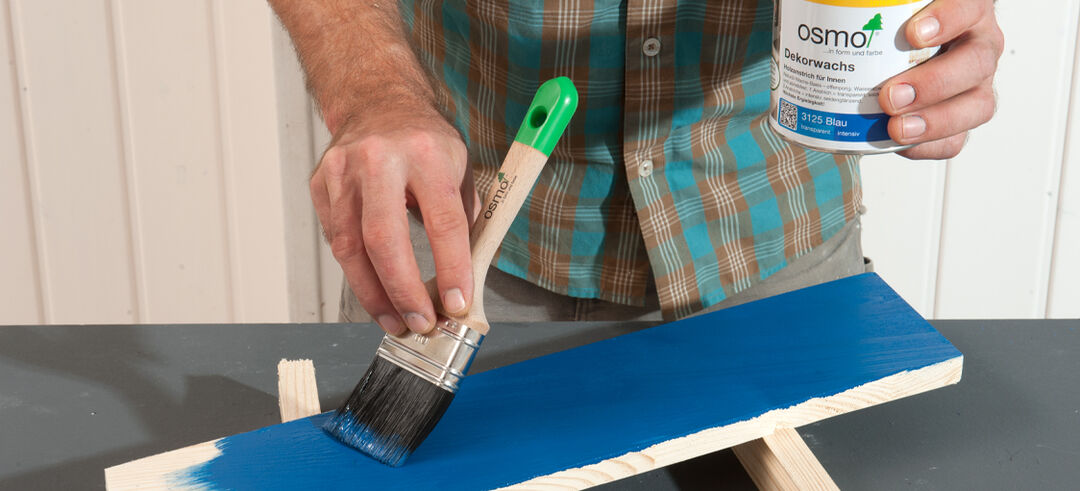 Sand the wood surfaces. Coat the table legs, tabletop base, crossbar and tray with Osmo Dekorwachs. The first coat is transparent and the second is opaque.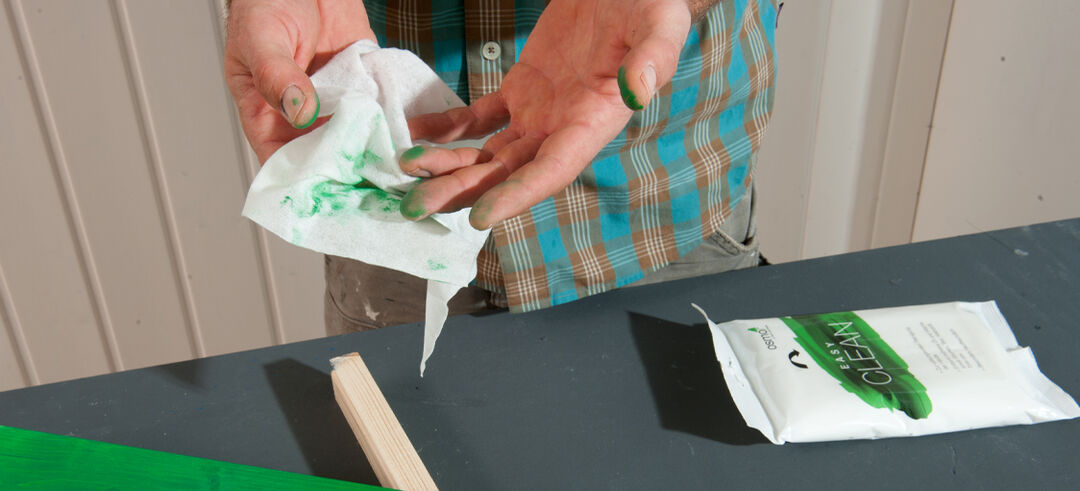 Oil and wax can be easily removed from hands with gently cleansing Osmo Easy Clean cloths.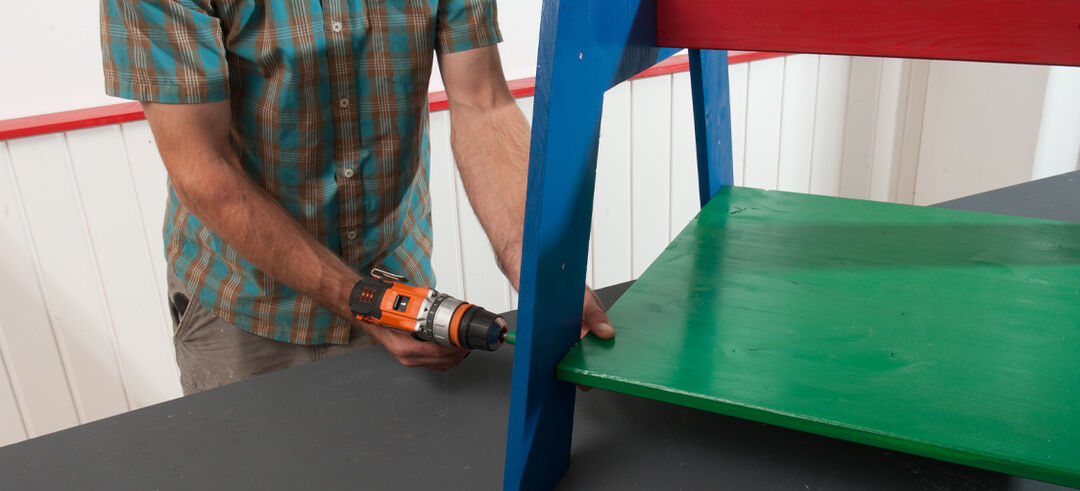 Fix the upper crossbar in the middle to the table legs with two screws. The lower tray is also fixed to the table legs with screws. Make sure that everything is square.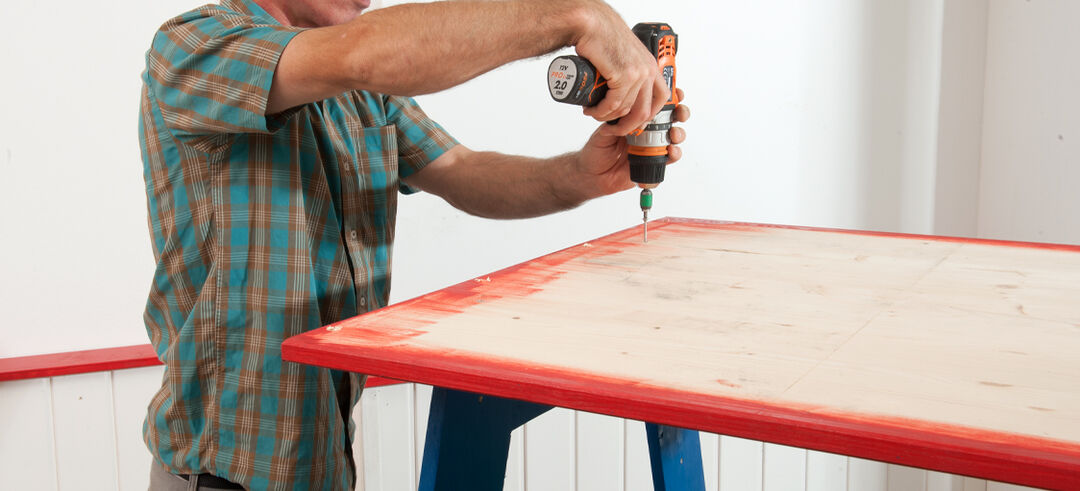 The tabletop base is fixed onto the legs with three screws on each end.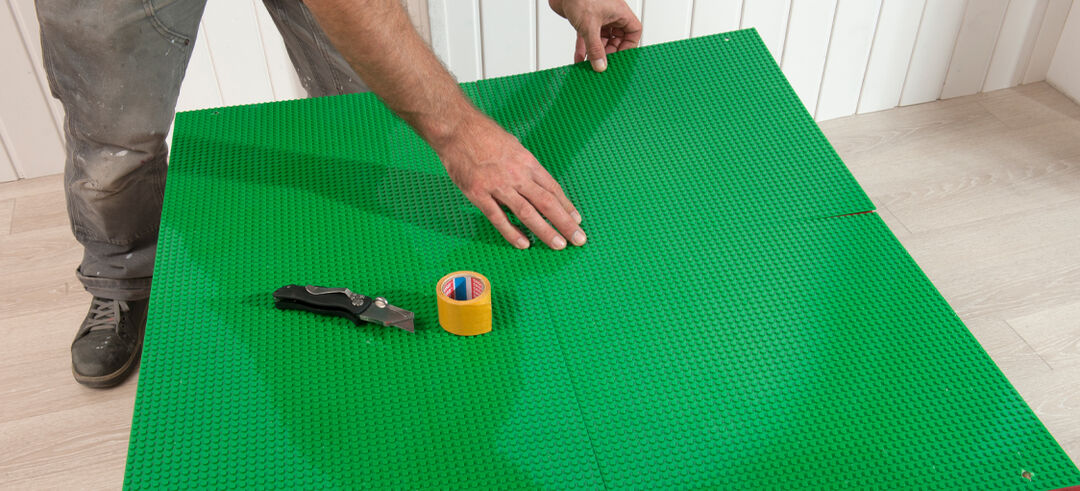 Glue the four Lego baseplates to the tabletop base with double-sided adhesive tape. Make sure that baseplates are flush with the outer edges of the tabletop.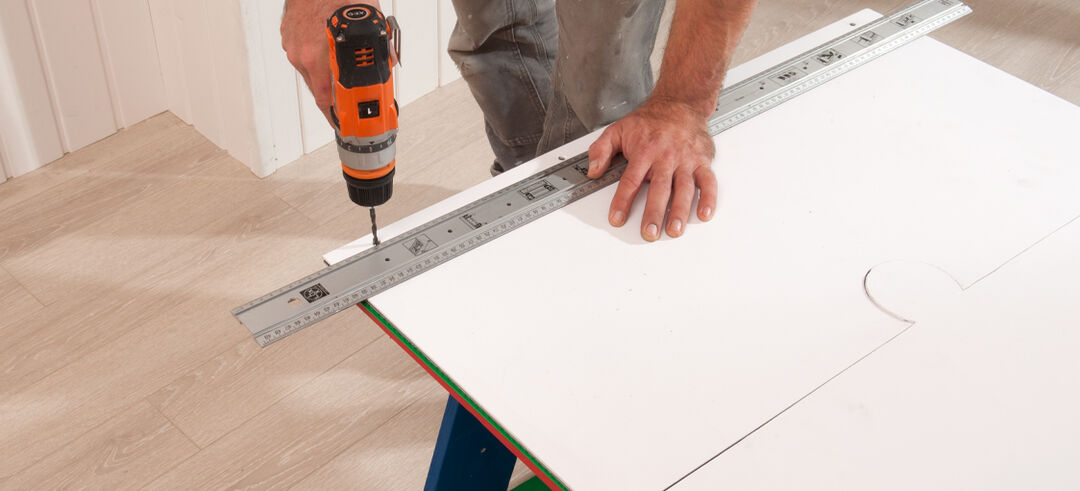 After gluing the Lego baseplate into place, drill hole for the binding rings. Use a drilling template to help you.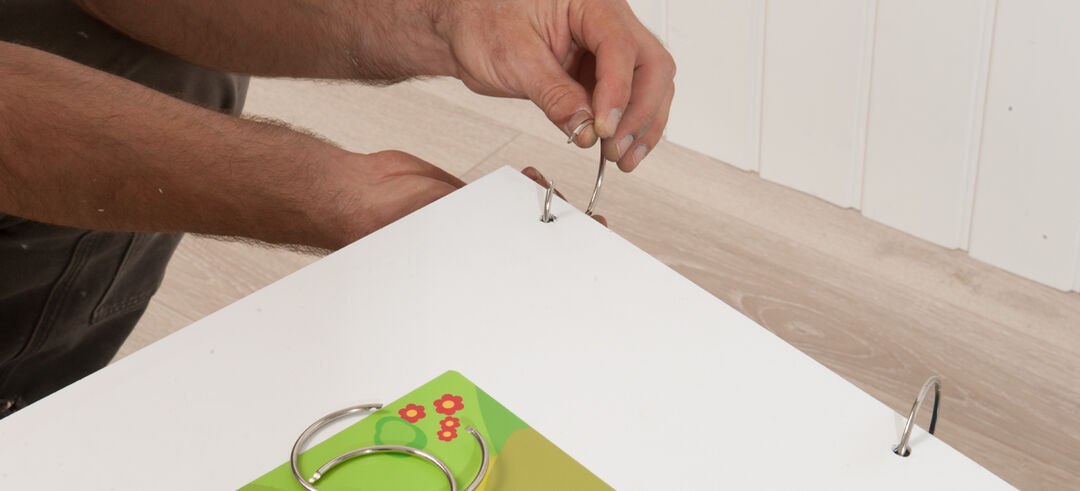 Push the binding rings through the tabletop base and flip-down tabletop sides.
Show creativity!
What creative projects have you carried out with Osmo products? Have you created a raw wood look on your solid wood flooring? Crafted a games table with the kids? Or make the wood grain in your wardrobe stand out with the two-tone technique? Built a herb shelf for your kitchen? Share your projects with us! Take some pictures and post them on our Facebook page or on Instagram with the hashtag #madewithosmo. We're looking forward to seeing your ideas. Happy Posting!
#madewithosmo