5-star insect accommodation
A hotel for insects? What sounds strange at first has become an important contribution to the preservation of biodiversity. In addition, insect hotels are also a great craft project for the whole family. We show you how you can easily do it yourself with Osmo products.
Insects are enormously important for an intact nature, and thus also for us humans. But especially in urban areas, they find less and less living space because more and more areas are developed and sealed off.
An "insect hotel" provides a remedy: the small wooden boxes offer all kinds of insects hiding places where they can feel at home, be protected from birds and other predators, provide for offspring or even hibernate.
Children love to take care of nature and help small animals. Crafting such an insect hotel is an educational and exciting project, especially for children.
Osmo has all the materials you need: why not start a creative nature conservation craft project with your family?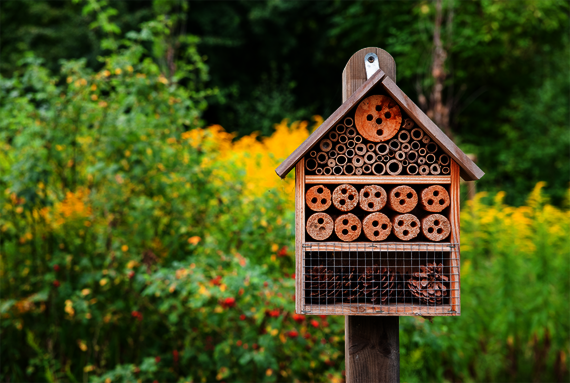 Our tips for your insect hotel
1. Ideally the insect hotel should be made of wood. Osmo offers you the right choice of wood for this.
---
2. The holes in the wood should be of different sizes to accommodate different types of insects.
---
3. Osmo coatings are perfect for protecting the wood: they are made from natural oils and waxes, are weatherproof and UV-stable and safe for humans, animals and plants – making them absolutely insect-friendly.
---
4. For a transparent stain, use the Osmo One Coat Only. With only one coat, you get optimal surface protection.
---
5 Osmo Country Colour and Garden Colour are suitable for an opaque finish and bring colour into play.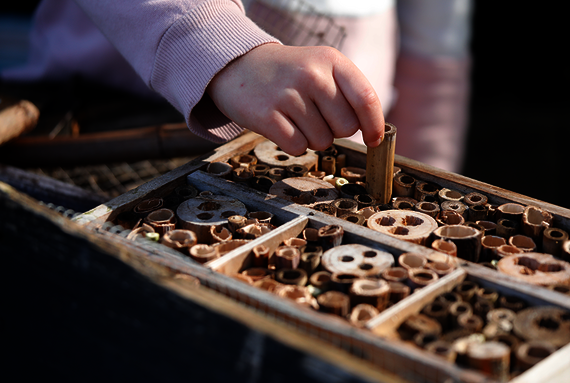 This could also interest you