Screw Installation on Joist Systems
For all solid wood flooring from 19 mm thickness.
---
On pre-existing or new floor joist systems, lathing or perfected by the ingenious Catstep floor adjustment system. The adjustable feet level out differences in height, reduce footfall and allow room for cables and pipes under flooring.
INSTALLATION INSTRUCTIONS SOLID WOOD FLOORING (GERMAN)
PDF, 200 KB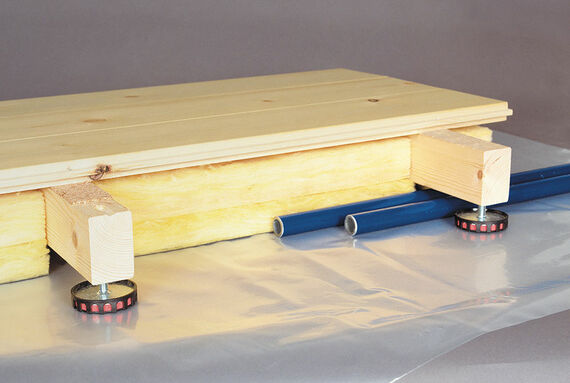 MATERIALS FOR SCREW INSTALLATION